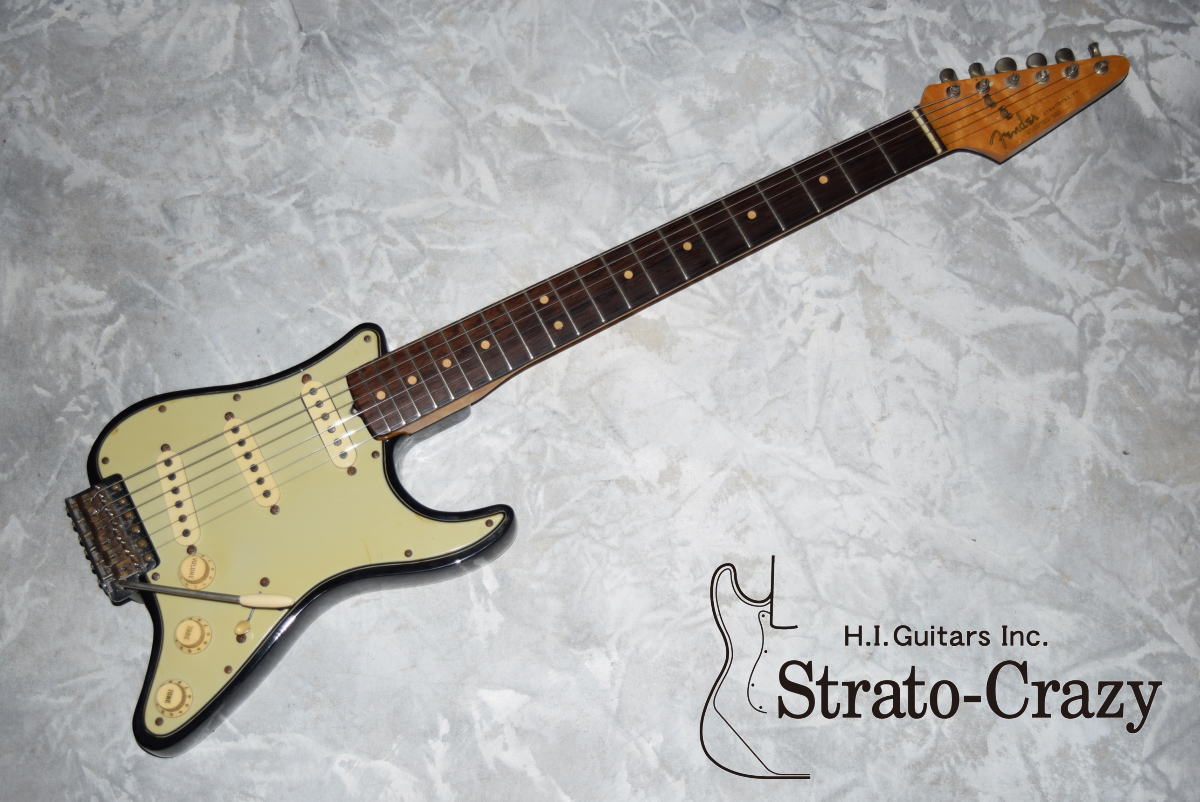 We builded '64 original Neck and Parts, good looking and amazing tone!!
Strato-Crazt made unique shape alder body and "Black" lacquire finished.
'64 original Stratocaster neck, but someone re-shaped the headstock before we got the neck.
'Three original 60s Black Bobbin pickups, strong and fat tone!!
Strato-Crazy Original
"Collector's Vintage Compo"
'64 Travelling Stratocaster/ ST-2595
Special Price US$7,000
<Details Information>
*Neck: Original '64 Stratocaster neck with unique headstock shape (Neck Date: 2 SEP 64 B)
 Refret and changed neck, Racqire refinished, With original Kluson "Double Line" tuners and Strings tree.
 Amazing Wild Flamed Maple neck.
*Body: Unique shape alder body by "Strato-Crazy" with racquire finish.
*Pickups: Original 60s Black Bobbin pickup×3.
*Plastic parts: Mid 60s original Mint-Green pickguard, Pu coovers, Knobs ans SW-Tip.
*Tremolo Assy: Original 60s Tremolo Assy
*Tremolo Spring: Original 60s Tremolo Springs×5.
*Pots & Switch: CTS 250KΩ Pot×3, CRL 5Way-Switch
*Neck Plate: '64 original "L Serial" neck plate.