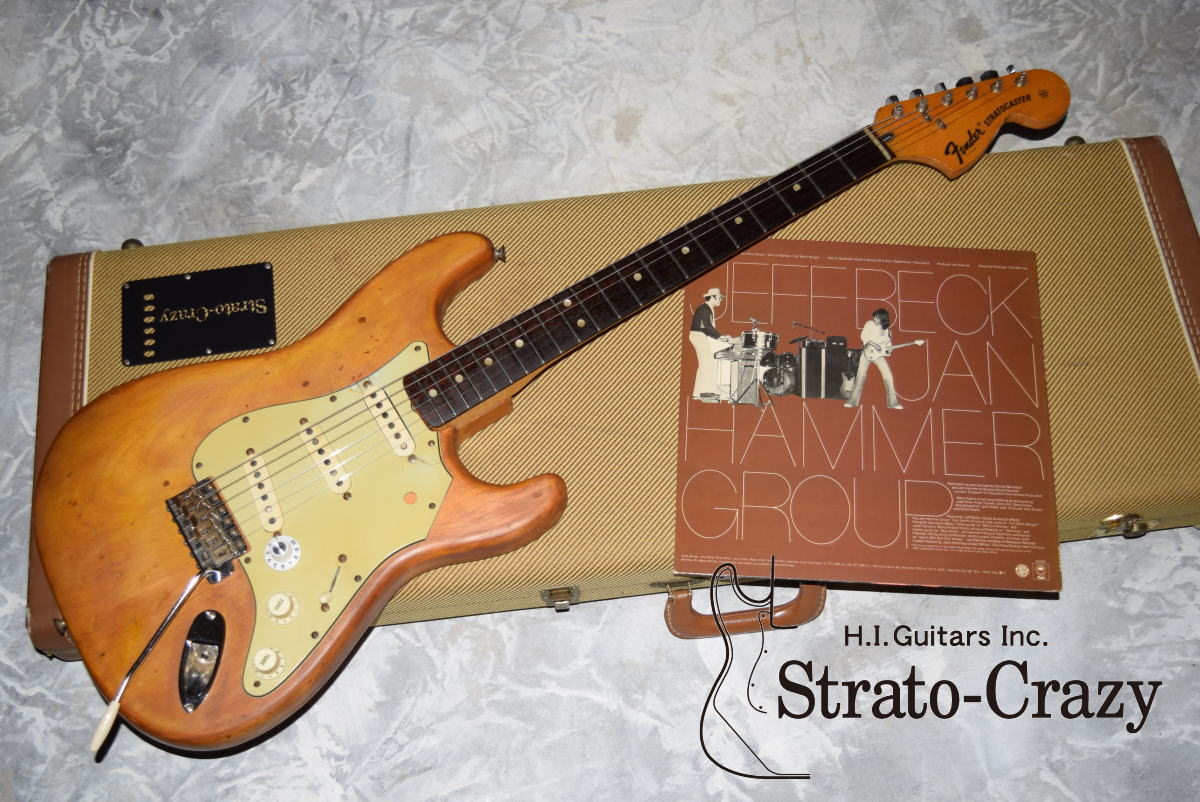 Stripped Narural body with 3Bolt Rose neck, Jeff Beck "Live Wire" Stratocaster.
This Strat futured Jeff Beck "Live Wire" album jacket, he played the guitar in mid 70s.
In Jaff Beck Grupe, the Strat had no logo Maple neck, after that, the Maple neck moved his '54 Sunburst Strat, and the guitar changed 70s Rone neck.
We built the guitar more than 10 years ago, and sold this Arpr and now back again.
We built the guitar from '58 Alder body and '75 Rose neck.
'With three ooriginal 50s Black Bobbin pickups, amazing tone!
Medium jumbo style refre and changed naut, strong tone and easy to play.
With reissue Tweed case.
Strato-Crazy Original
"True Replica Vintage Compo Strat"
Jeff Beck "Live Wire" Stratocaster/ STC-3190
Special Price US$10,500
<Details Information>
*Neck: '74 3Bolt Rose neck (Neck Date: 0901 4114):
 Refret and changed nut, With original "F" tuners and original Strings tree, Set on 4Bolts.
*Body: Early 60s Alder "Stripped" body. (Body Date: 10-58)
*Pickups: Neck original '55 "Short G" Black Bobbin, Center & Bridge 50s original Black Bobbin×2
*Tremolo Assy: 60s original Tremolo Assy
*Pickguard: Early 60s Cracked original Mint-Green pickguard.
*Pickup covers, Knobs & SW-Tip: 60s original Pickup covers, Tone knobs, and SW-Tip, Vol '65 Jazzmaster knob.
*Tremolo Spring: 60s original Tremolo Springs
*Pots & Switch: CTS 250KΩ, Original late 60s CRL 3Way-SW
*Neck Plate: Strato-Crazy original.
*With Fender USA Reissue Tweed Case.