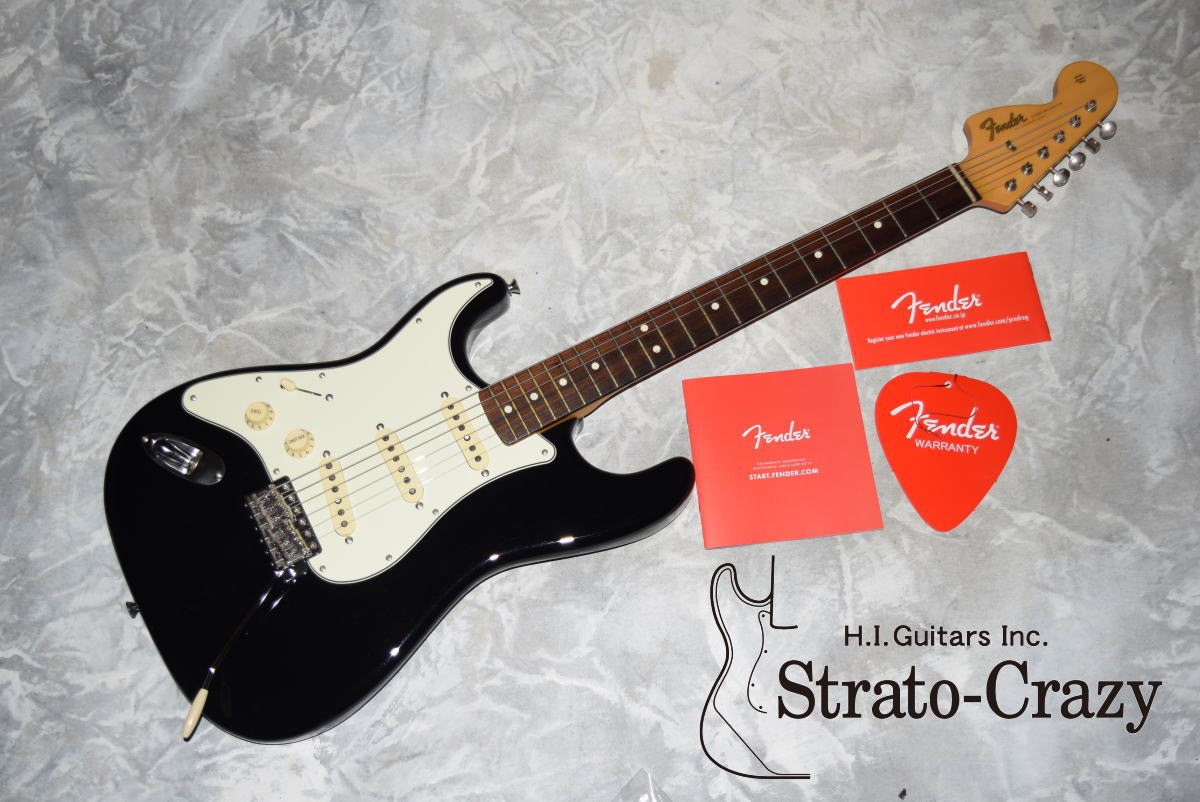 The guitar born from Fender × Guitar Magazine collaboration in 2019, only 100 pieces lomited made, 100% original in Mint condition.
Fender and Ritto Music "Guitar Magazine" collaborateed in 2019, and made this "Seattle Stratocaster". The guitar only 100 pieceslimited edition.
Lefty Strat used for Right hander same as"Hendrix Tribute Stratocaster", but the guitar consider for players, only volume and master tone, cutting one tone knob, with Rose wood neck. Three pickups are Custom Shop "Fat 50s" and choosed "Mint-Green" stylle pickguard.
The guitar is hard to find in current J apanese market.
We keep the guitar our Shop Vollection, and now we are 20th Anniversary and deside to sale our shop collection.
100% original (Never touched any solider joints) in Mint condition.
Alder body, less than 7.7lb feather weight, Three custom shop "Fat 50s" pickups, strong and fat tone!!
With original Gig bag.
Rare & Dream Collection


2019 Fender × Guitar Magazine
Seattle Stratocaster
Black / Rose neck /UG-3217

Special Price US$1,650
100% original,
With clean original Fender Gig bag, but case pocket fasteners were broken.