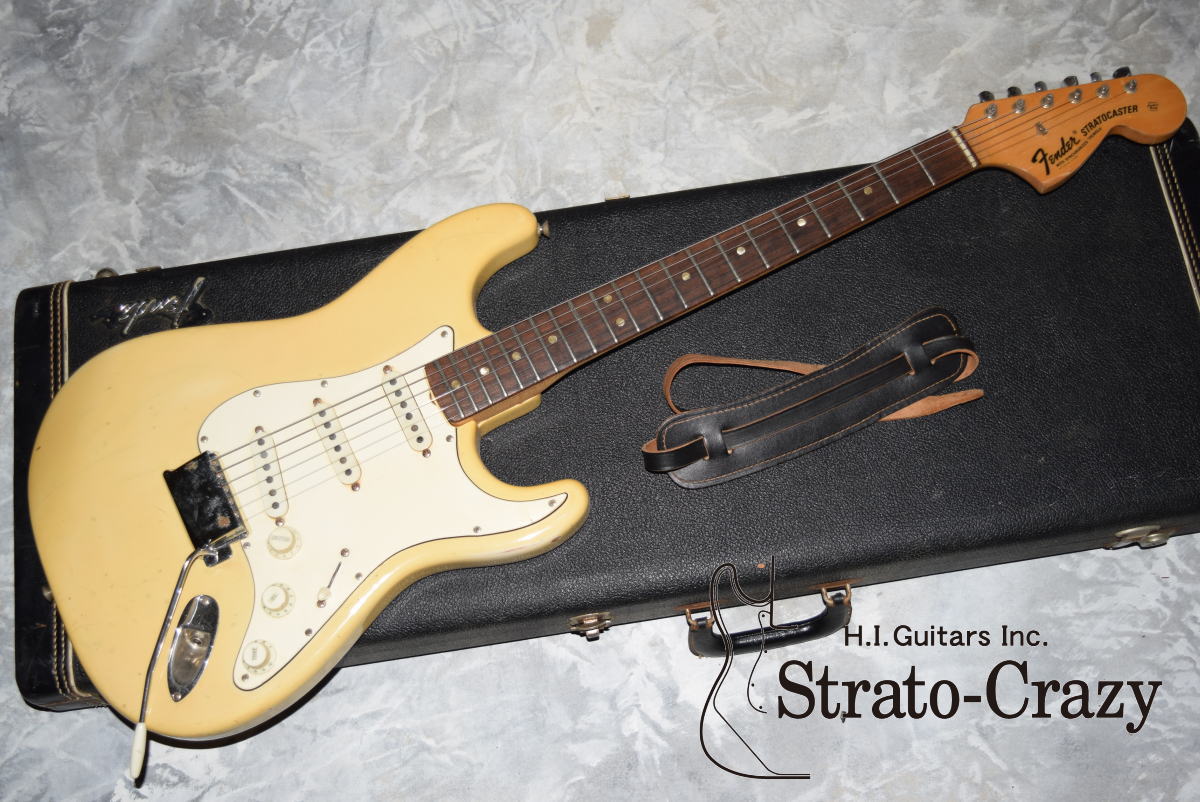 Ash body original '69 "Blond" Rose neck in more than 8.5/10 condition.
Less than 7.7 lb feather weight same as alder body Strats.
100% original (Never touched any solider joints)
Small tipping and scrach wears on body, but no turned to cream.
Fat "U" shape neck.
With original Bridge cover and Strap.
With original Black Tolex case.
'69 Blond/Rose neck / VG-3216
Special Price US$23,900
Small paint damege at body back close of neck plate (See photos)
*Neck Date: 22 JUL 69 B
*Pots Date : 137 6932×3
*Pickups : Neck & Center 7389×2, Bridge 1369
*With original Black Tolex Case, Tremolo arm and Tremolo backplate.