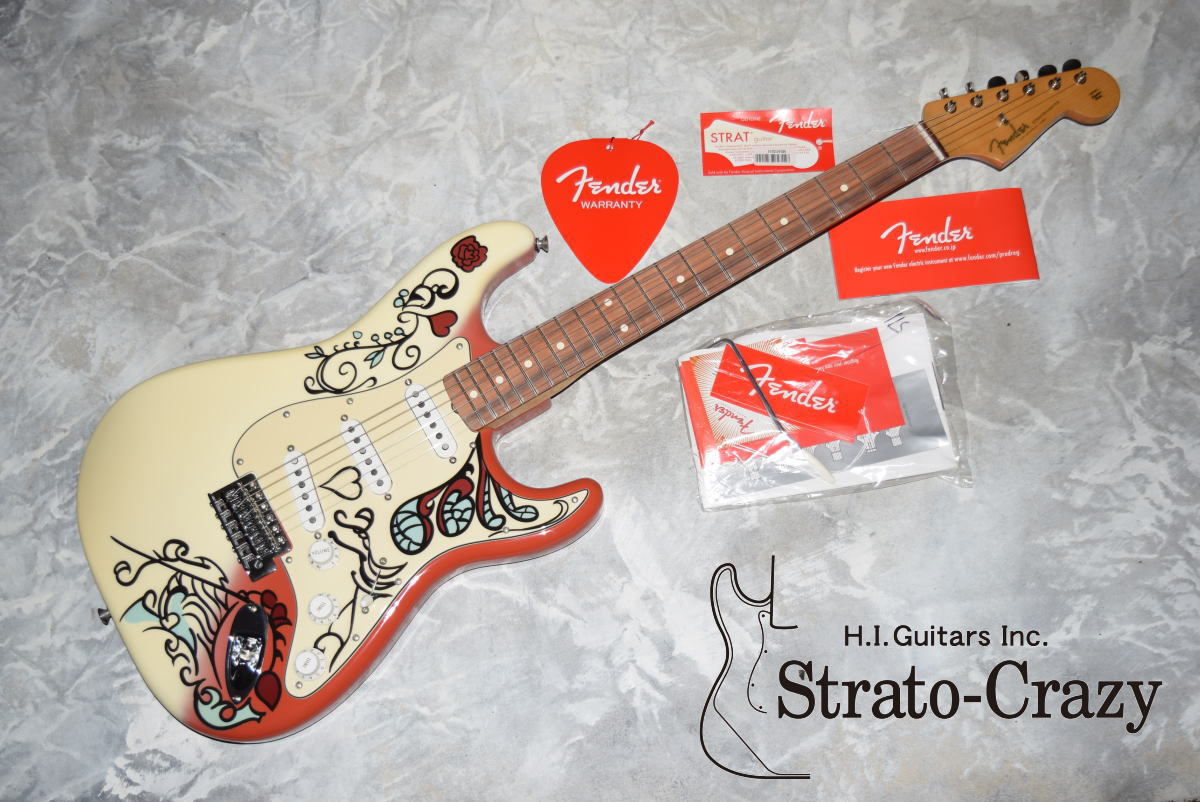 2017 Limited edition, Jimi Hendrix Monterey Pop Festival 50th Anniversary Stratocaster in "Brand-New"
2017 imited edition, Jimi Hendrix Monterey Mop Festival 50th Anniversary Stratocaster.
We got one from Fender company and openedbox one time for checking, after we keep our Shop Collection in our wearhouse.
Now we are "20th Anniversay" and deside to sale our "Shop Collection"
The guitar is "Brand-New", never played. in perfect condition.
100% original (Never touched anu solider joints)
100% original in "Brand-New" condition...with original Fender carton box and never opened accessories kit.
With original Gig bag!!
Rare & Dream Collection
2018Fender
Jimi Hendrix Monterey 50th Anniversary Stratocaster /NG-3218
Special Price US$2,200
*Alder body, Maple on Rosewood Fretboad.
*With original Gig Bag case, Tremolo arm and Tremolo backplate.