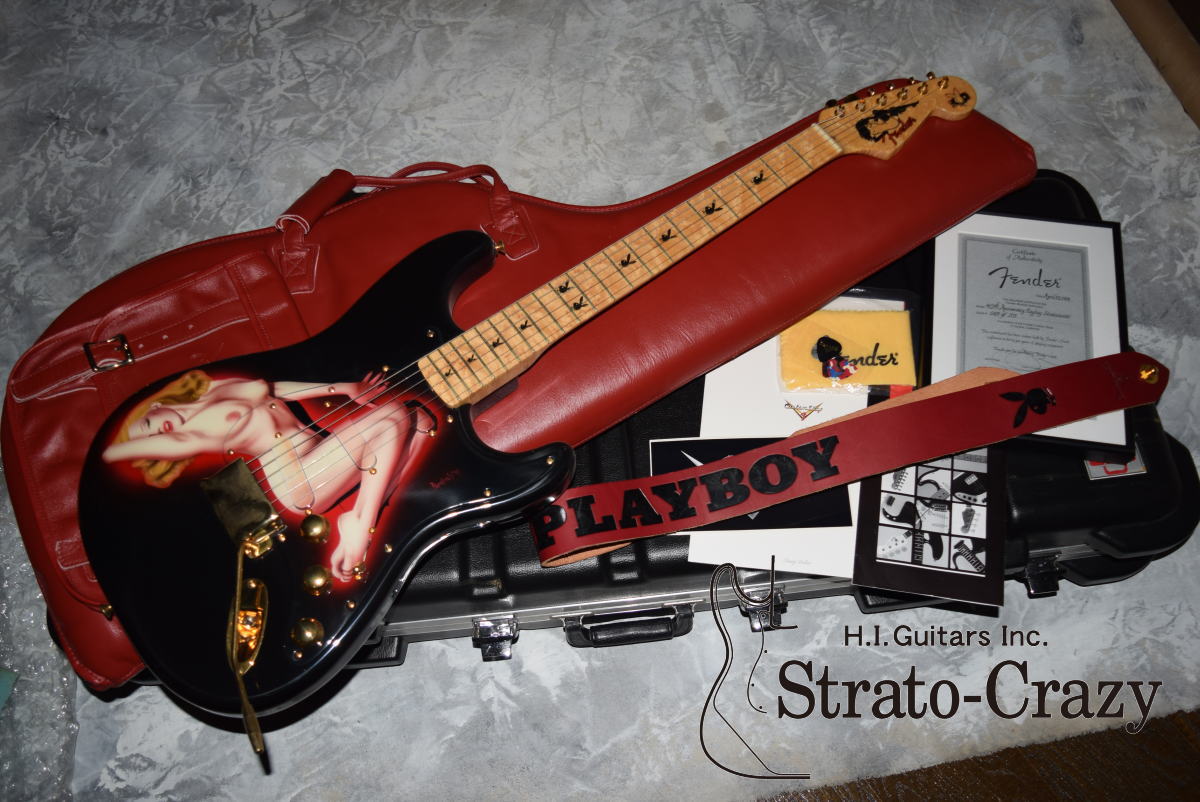 Only 175 pices made in 1994, Custom Shop Playboy 40th Anniversaey Stratocaster, never played!!
One of collectable 90s Custom Shop guitars. Playboy 40th Anniversary Stratocaster only made 175 pieces in 1994. Out of our shop collection.
100% original (Never touched solider joints)
Never played before, came from original owner long time ago, Original owner only keep it for his collection.
<Details>
*Based on Vintage Reissue Stratocaster (21th frets with Synchronized Tremolo)
*Marilym Monroe naked stature by airbrush on black paintimg body (The guitar called "Marilym Montroe Stratocaster")
*Birds-eye and wild flamed 1piece maple neck with "Playboy Bunny" inlaies.
Gold hardwear.
*Gold Tremolo backplate with "Playboy Bunny" and "40th Anniversary"
*With Red leather gig bag, Red Strat and SKB mold case.
Rare & Dream Collection
1994 Custom Shop
Playboy 40th Anniversary
Stratocaster/ UG-3147
Special Price US$19,800
We already done professional set up, easy to play!!
*With original Red leather gig bag, Strap, Mold case and more!!