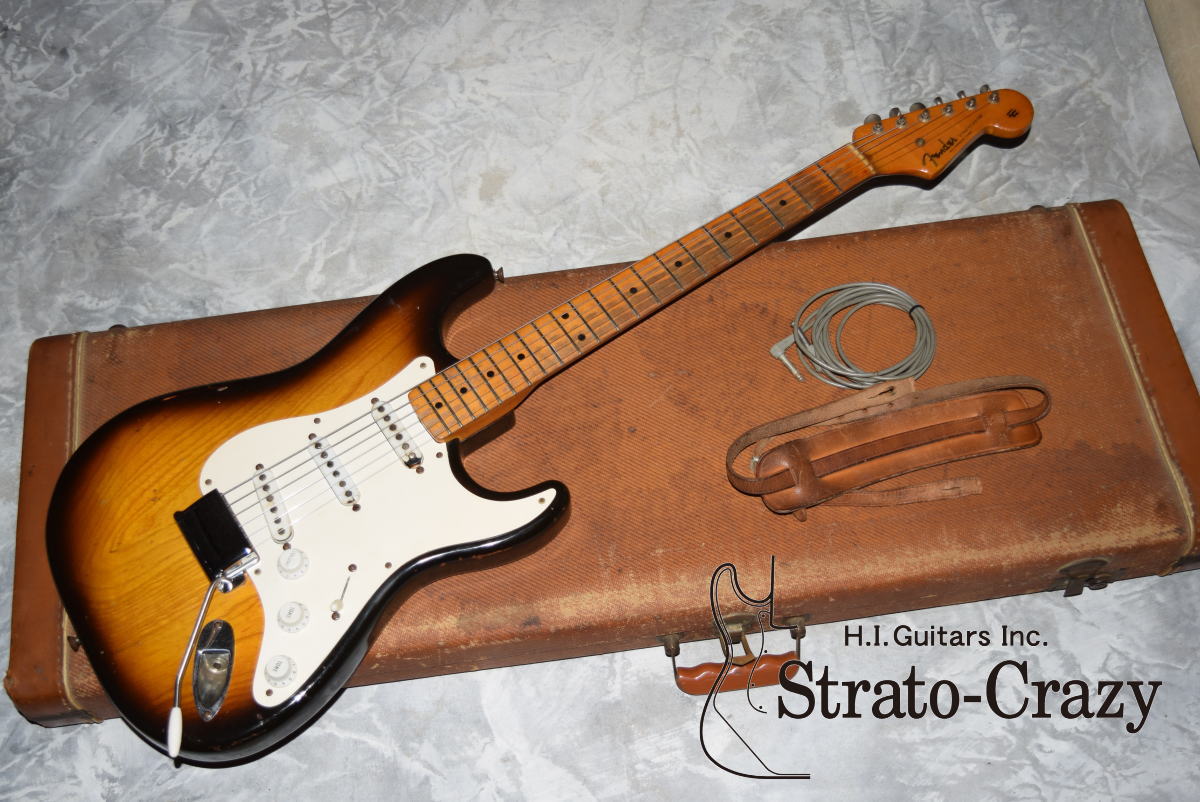 May '54 Body, June '54 Neck & Assy, 100% original Early '54 Sunburst in 8.25/10 condition.
Serial number 03XX, 250KΩSolid shaft Vol pot, 100KΩ Solid shaft Tone pots...Early '54 details. Now with normal shape bakelte knbs, SW-Tip and Center pocket tweed case, but in 1954 the guitar possible had "Short Skirts knobs". "Football SW-Tip" and "Formfit case"
100% original (including frets and nut), but broke solider joints one time before.
Parfect bakelite plastic parts. (including tremolo bar tip)
Three original '54 "Short G" Black bobbin pickups.
With original Center pocket Tweed Case, Bridge cover, '54 Brown color Leather strap and Cord.
'54 Sunburst/Maple neck / VG-3032
Ask for Price
Three original '54 "Short G" Black bobbin pickups, amazing '54 Strat tone!!
*Neck Date: TG-6-54
*Body Date: 5/54
*Assy Date: mary 6-10-54
*Pots Date : Vol 250KΩ Solid shaft pot, & Tone-1250KΩ Solis Shaft Pot Can't read, Tone-2 250KΩ Solid shafy pot 304 341
*Pickups :Original '54 "Short G" Black Bobbin PU×3
*With original Center Pocket Tweed case, Tremolo Arm and '54 round holes Tremolo backplate.