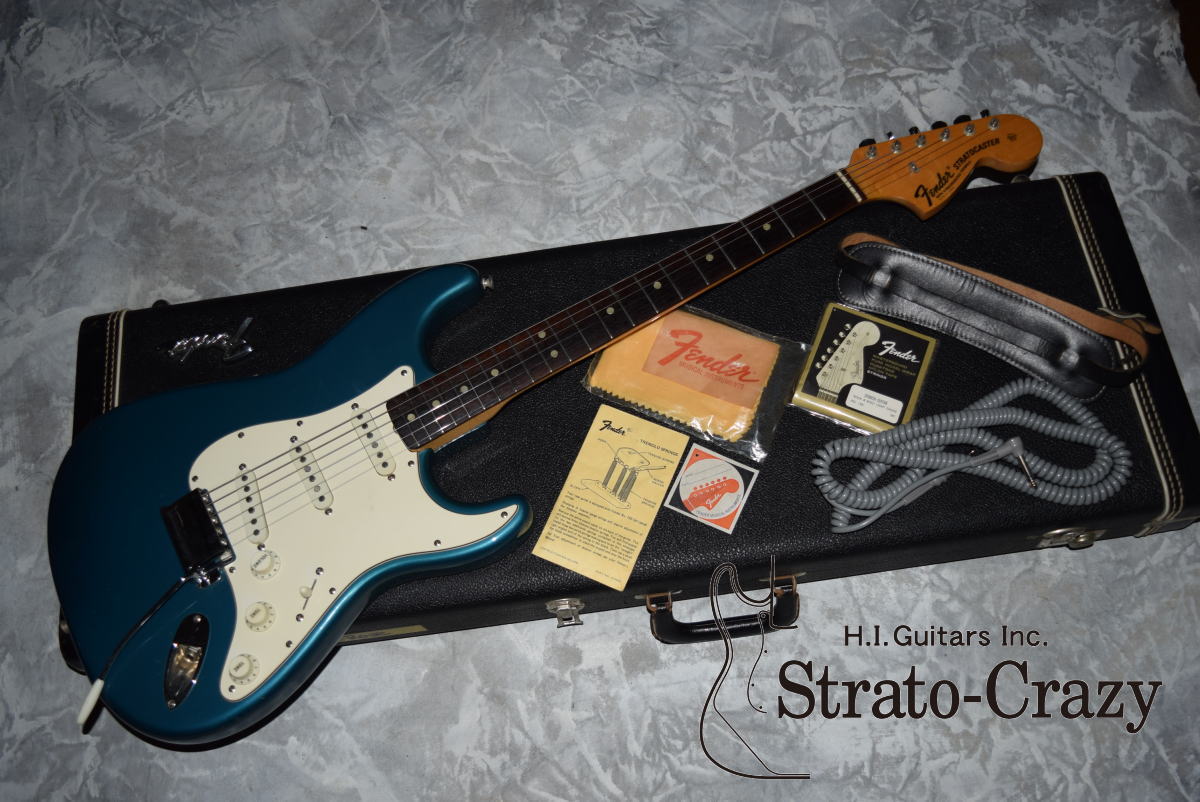 '71 original custom color "Lake Placid Blue" Rose neck 100% original in Near Mint condition.
'71 last year of 4Bolt neck with "WITH SYNCHRONIZED TREMOLO" logo...hard to find!!
100% original (Never touched any solider joints)
With original Bridge cover, Tag Strap, Closs, Cord Tremolo spring box and late 60s Fender Strings...parfect collector's piece!!
With original Black Tolex case.
Rare & Dream Collection
'71 Lake Palcid Blue/Rose neck / VG-1084
Special Price US$28,200
Small playing wears on body back, but still keep shining and clean!!
*Neck Date: 22 JAN 71 B
*Pots Date: 137-6635 (all three)
*Pickups : 2021 (all three)
*With original Black Tolex Case, Tremolo arm and Tremolo backplate.