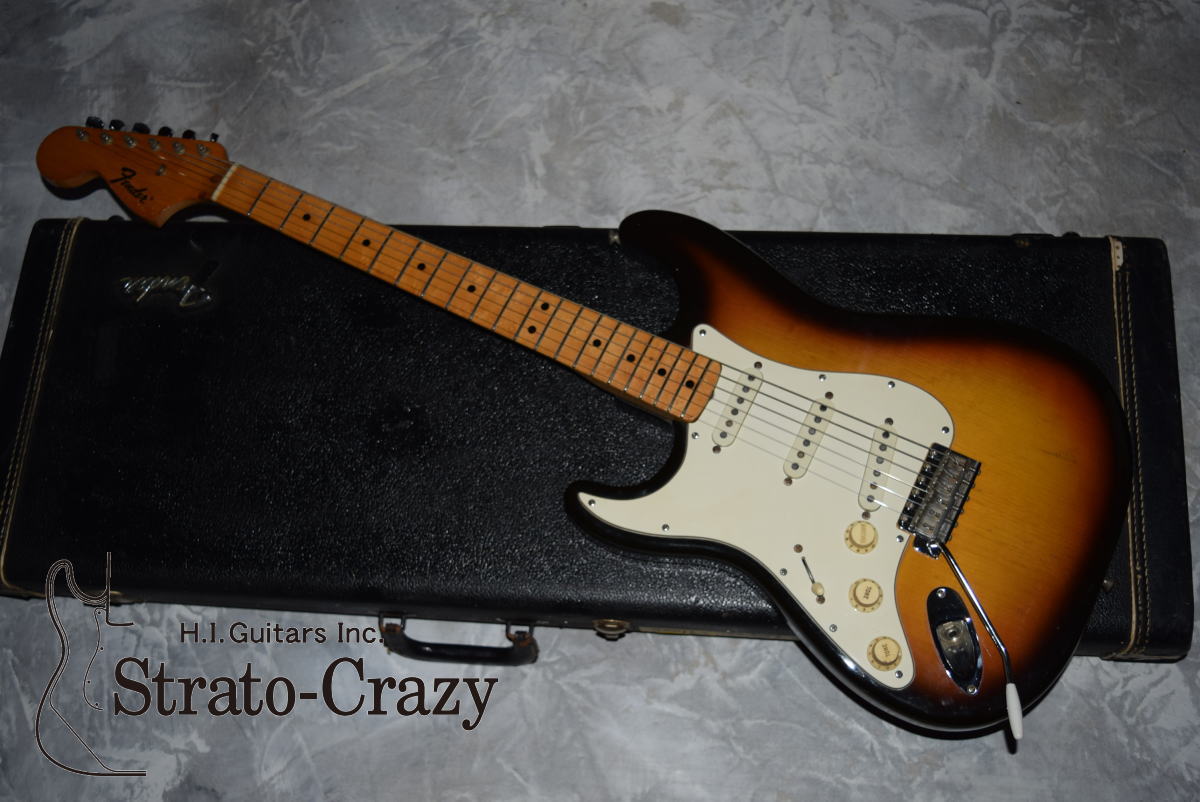 Super are '71 Sunburst 4Bolt 1Piece Maple neck "Lefty" in more than 8.25/10 condition.
4Bolt 1Piece Maple neck Strtocaster only few monthes made in 1971, and "Lefty" is hard to find!!
Only refret and changed nut, 100% original parts.
'Used right hander one time before...Exstra strap buttom hole on body/
Three original '71 Gray Bobbin pickups, sytrong "Rock'n Roll" sound.
With original Lefty Black Tolex case.
'71 Sunburst "Leftyl"/4Bolt 1Piece Maple neck / VG-1228
Special Price US$15,900
*Neck Date: 22 FEB 71B
*Pots Date : Vol & Tone-2 137-7012×2, Tone-1 137-7014
*Pickups : Neck & Bridge 2021×2, Center Can't read.
*With original Lefty Black Tolex Case, Tremolo arm, Tremolo Backplate