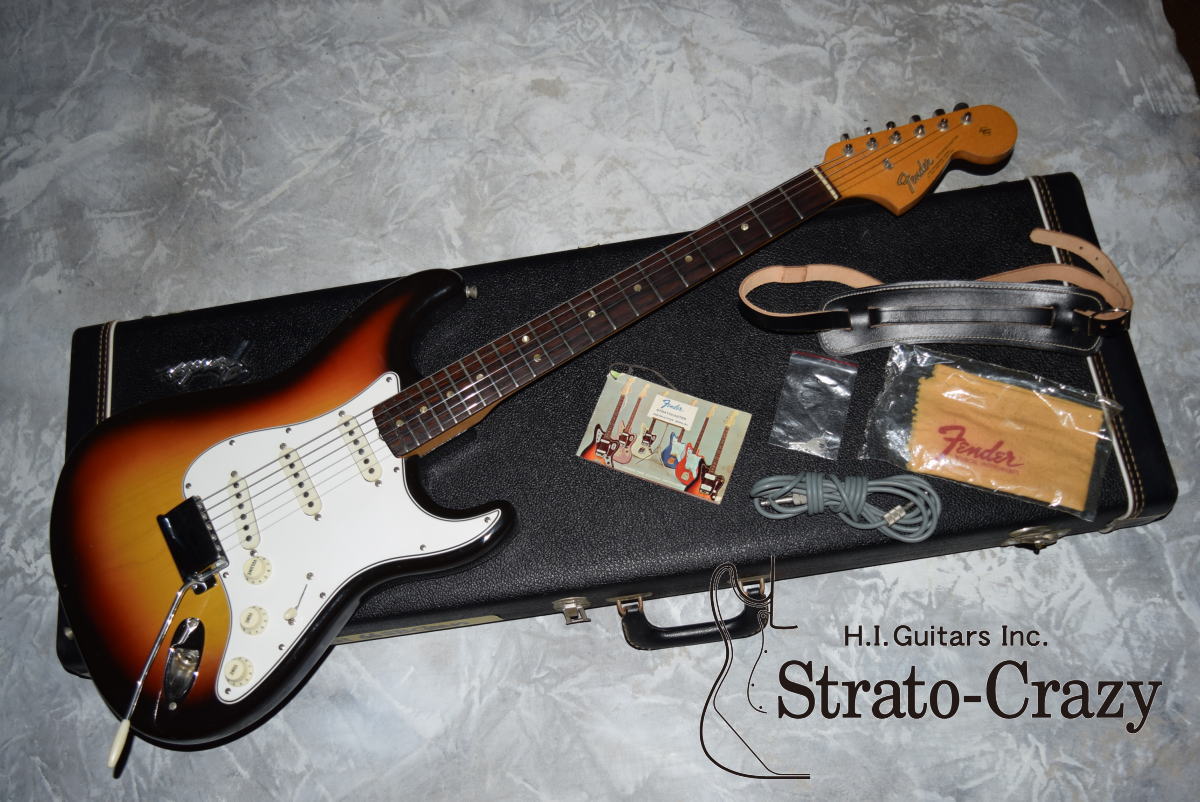 100% original '66 Sunburst in Near Mint condition, perfect collector's piece!!
Strong three tone Sunburst, body still keep shining, with original Instruction manual, Bridge cover, Strap, Closs, Cord...parfect collector's piece!!
100% Original (Never touched any solider joints)
Body still keep shining and clean!!
Three original Gray Bobbin pickups, strong "Rock'n Roll" sound.
With original Black Tolex Case.
Rare & Dream Collection
'66 Sunburst/Rose neck / VG-1921
Special Price US$23,850
*Neck Date: 13 JAN 66 B
*Pots Date : 137-6549 (all three)
*Pickups : N/A (Don't warry, there are some no dating Gray bobbin pus in late '65 and early '66)
*With original Black Tolex case, Tremolo arm and Tremolo backplate..