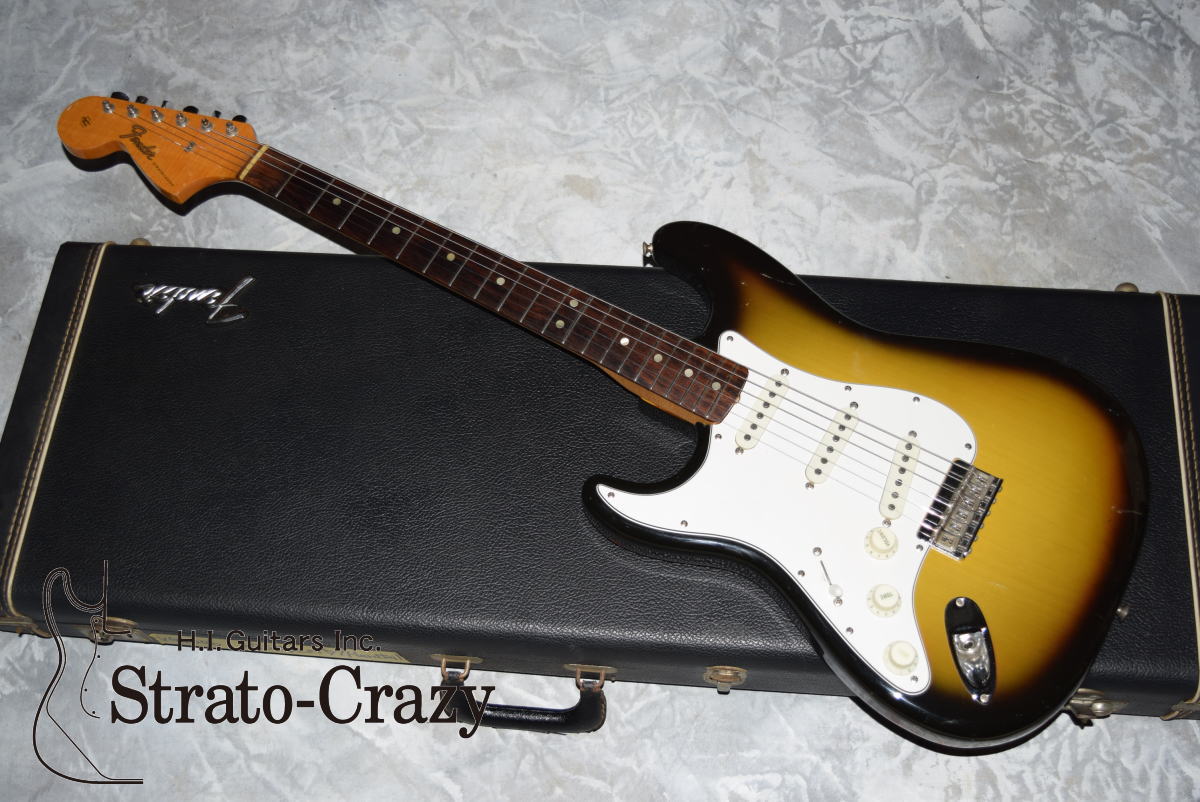 Super are 1967 Stratocaster...specialy "Lefty・Headtail" Stratocaster...We never seen before!!
Fender not so made Stratocaster in 1967...hard to find in current market, the guitar is amazing original Sunburst "Lefty & Headtail"
100% original (Never touched any solider joints)
'Body top Sunburst red color was a little bit faded, otherwise still keep and shining in Mint condition!!
Three original 60s Black bobbin pickups, strong "Rock'n Roll" sound.(Some time, we can see the black bobbin pickups in 1967, but not same as early 60s Black Bobbin pickups)
With original Lefty Black Tolex case.
'67 Sunburst "Lefty・Headtail"/ VG-2006
Special Price US$14,800
*Neck Date: 13 SEP 67 B
*Pots Date : 304-6608×3
*Pickups : 11-3-66×3
*With original 70s Lefty Black Tolex Case, Tremolo arm, Tremolo Backplate