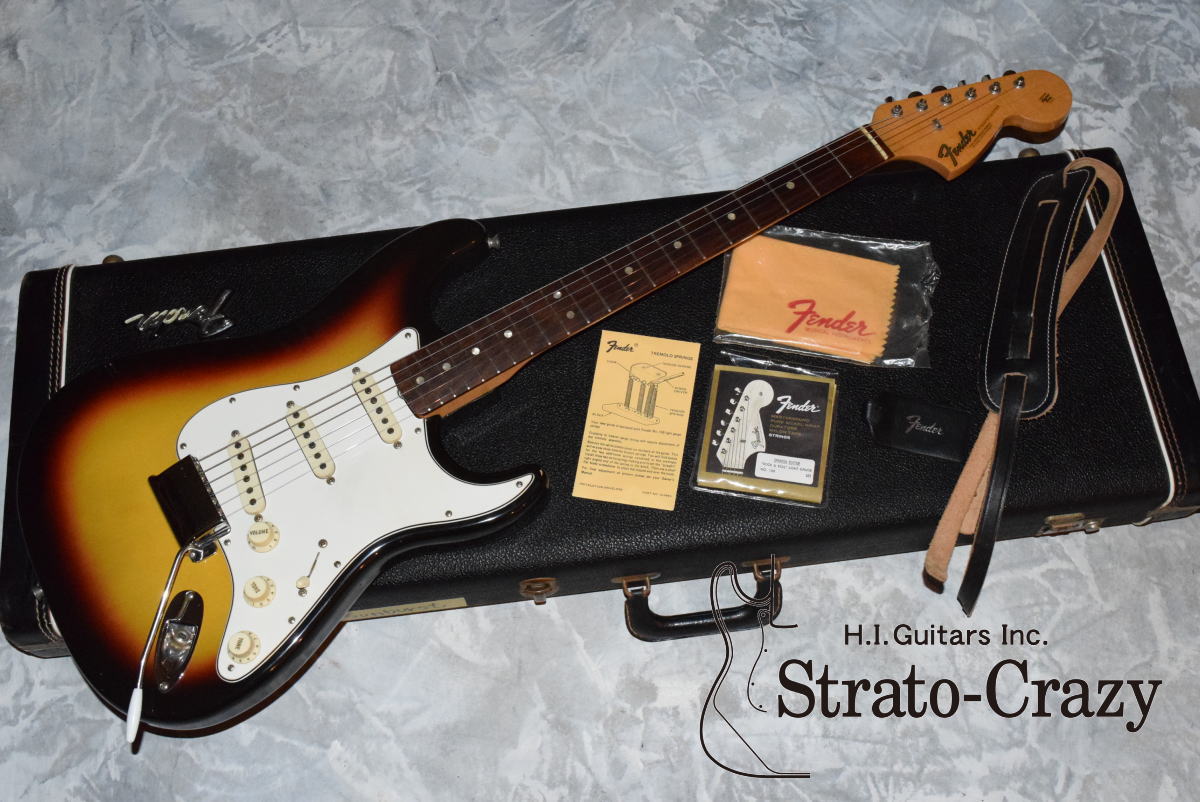 100% original '66 Sunburst Rose neck in Mint condition.
Strong three tone Sunburst, body still keep shining, with original Bridge cover, Strap, Name holder, Closs, Tremolo spring box and original Strains set...parfect collector's piece!!
100% Original (Never touched any solider joints)
Body still keep shining, only a few paint tipping at body edge.
Three original Gray Bobbin pickups, strong "Rock'n Roll" sound.
With original Black Tolex Case.
Rare & Dream Collection
'66 Sunburst/Rose neck / VG-2315
Specail Price US$23,850
*Neck Date: 13 OCT 66 B
*Pots Date : Vol XXX-6610 (Can't read), Tone 137-6610×2
*Pickups : 12-12-66 (All three)
*With original Black Tolex case, Tremolo arm and Tremolo backplate..