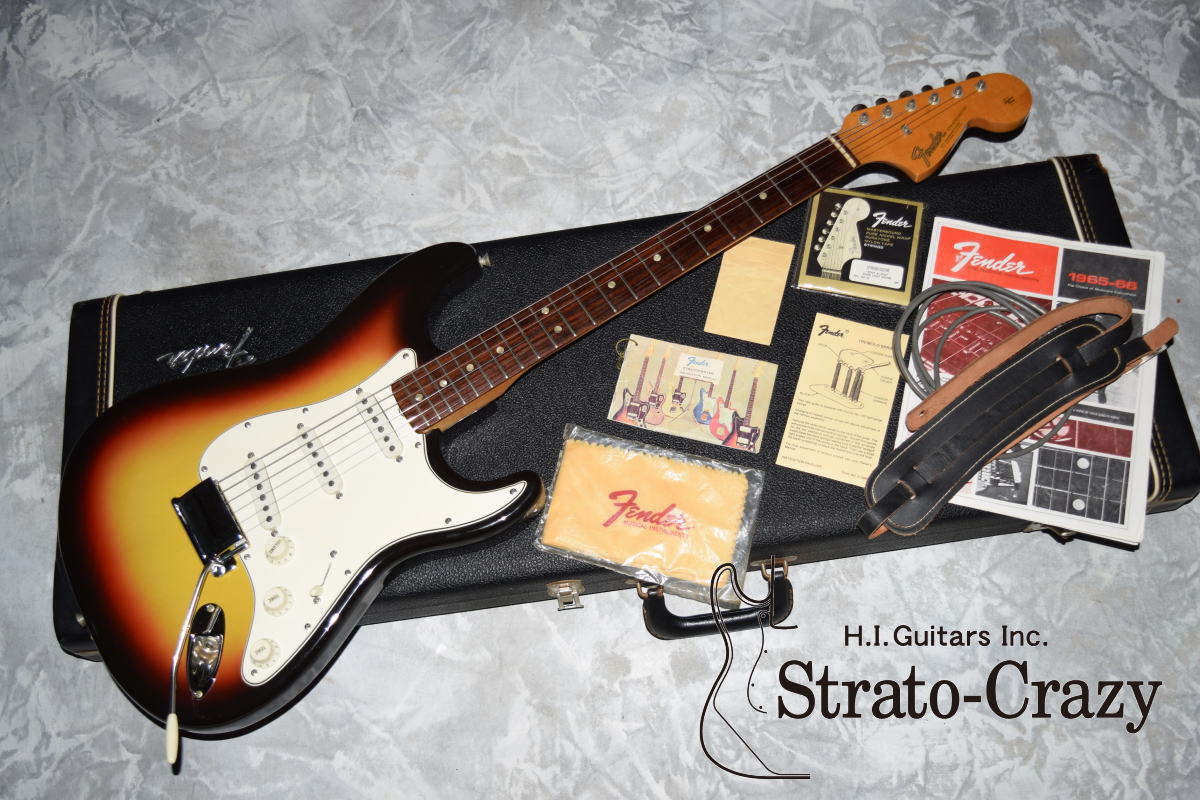 Super clean original '66 "Sunburst" Rose neck in Near Mint Condition, perfect collector's piece!!
Only one small paint damede at body back, otherwise still keep shining in "Brand-BNew" parfect musium condition.
100% Original (Never touched any solider joints) .
With original Bridge cover, Matched serial# Instruction Manual, Strap, Closs, Cord, Tremolo springs box, Case key box, Strings set, '65&'66 original Catalog...Pefeect collecto's piece!!
Three original Gray Bobbin pickups, strong "Rock'n Roll" sound.
With original Black Tolex Case.
Rare & Dream Collection
'66 Sunburst/Rose neck / VG-2939
Ask for Price
Vol and Tone-1 pots are Stagpole, but Tone-2 pot is CTS...we checked in carefully, bur all solider joints were never broken, we judged 100% original!!
*Neck Date: 13 MAY 66 B
*Pots Date : Vol Can't read, Tone-1 304 6608, Tone-2 137-6548
*Pickups : 5-13-66 (All three)
*With original Black Tolex case, Tremolo arm and Tremolo backplate..