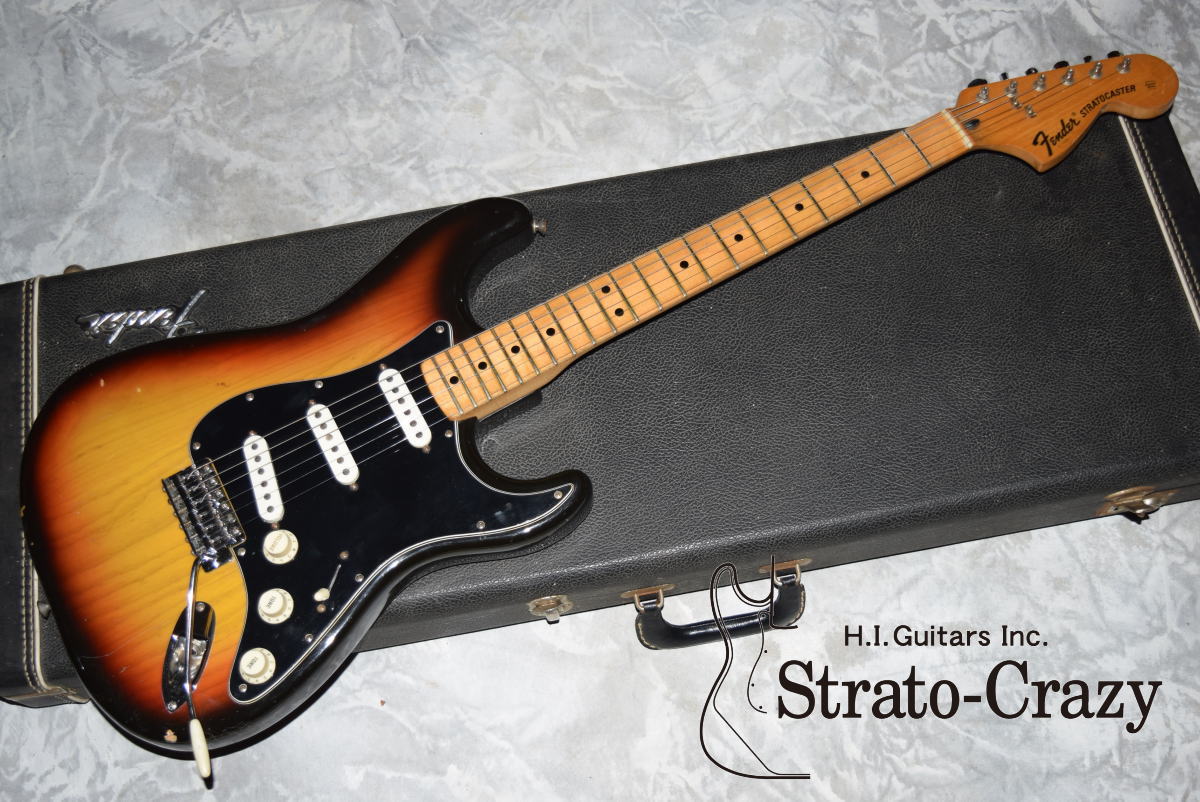 Last issue of plate serial number & 4Ply Black pickguard, 76 original "Sunburst" Maple neck in more than 8.0/10 condition.
Only few paint tippings at body top and side, and paint damege at body back. But body still kkep shining and nice condition.
100% original, but solider joints were broken, but frets more than 80% left and easy to play.
Less than 7.7lb super feather weight same as early 70s Alder body Strats.
WSuper rare original White/Blavk/White/Black 4ply pickguard, only see in '76 transition area.
With Black Tolex case.
'76 Sunburst /Maple neck / VG-3015
Special Price US$3,750
*Neck Date: 0903-1263
*Pots Date : Vol 137 6XX Can't read, Tone 137 7636×2
*Pickups : Neck 10 02 76, Center 11 4 76, Bridge 12 3 76
*With original Black Tolex Case, Tremolo Arm and Tremolo Backplate.