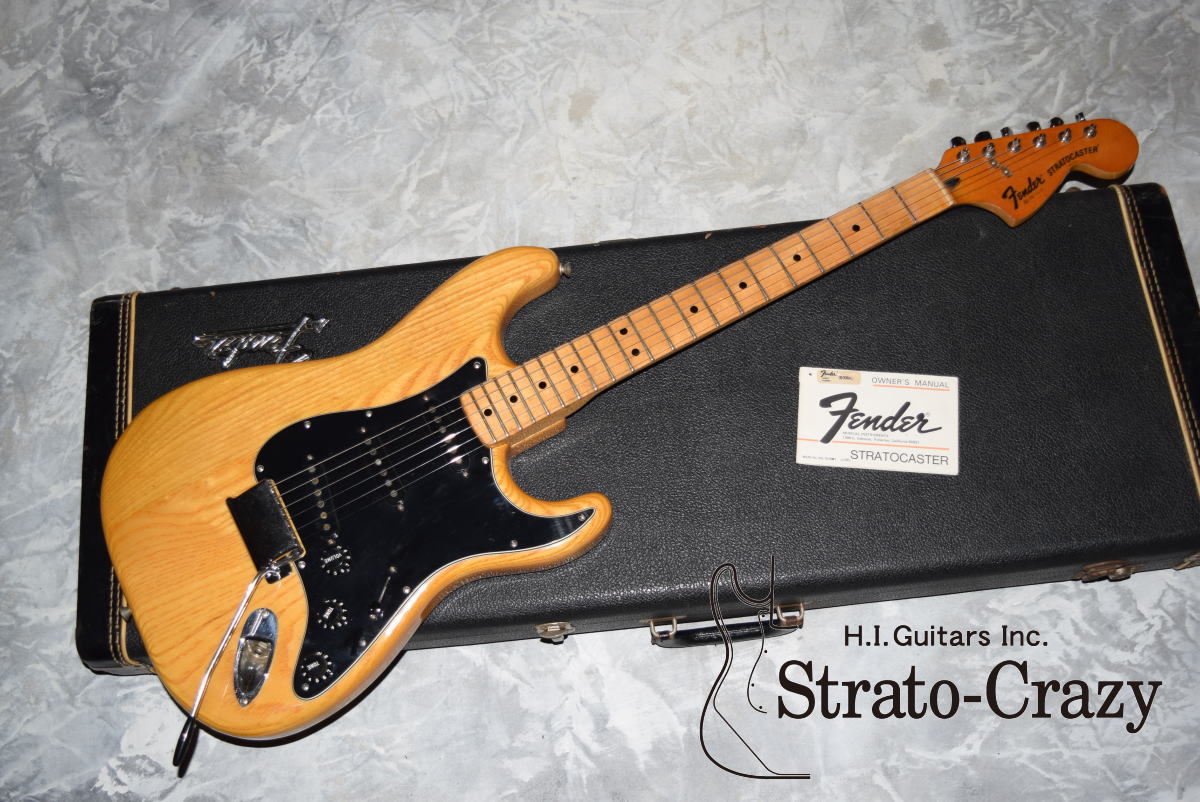 76 Head serial# & 4Ply Black pickguard, 76 original "Natural" Maple neck in Near Mint condition.
Beautifull ash graind, and no wears and paint dames on body and no faded and still keep shining and clean!!
"76" Head serial # and 4Play balck pickguars...super rare '76 Transitional details.
100% original.
With matched serial number "Owner's Manual" and Bridge cover.
'76 original Gray bobbin pickups, strong "Rock'n Roll" round!!
With Black Tolex case.
'76 Natural /Maple neck / VG-3060
Special Price US$4,000
*Neck Date: Can't read
*Pots Date : Vol Can't read, Tone 137 7622×2
*Pickups : Neck 16 30 76, Center X6 30 76, Bridge Can' read
*With original Black Tolex Case, Tremolo Arm and Tremolo Backplate.