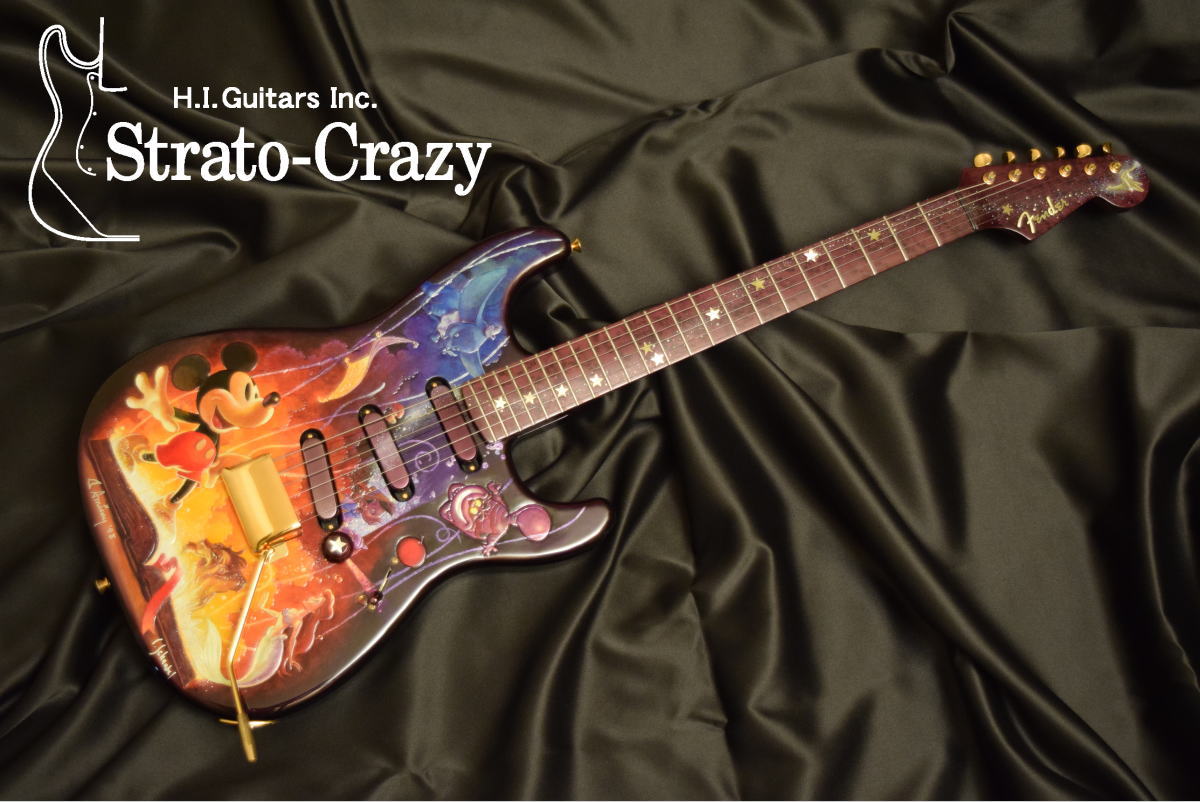 One of kind, 1998 Custom Shop Walt Disny 75th Anniversary Stratocaster "Brand-New".
The guitar was presented by the Disny Corporation in special 75th anniversary Disny contest, and dose not appear in any Fender catalog.
The guitar was constructed as a special commerorative 75th Anniversary Walt Desny model. and produced as a jointed effort between the Fender Company and the Disny Corporation.
100% original in "Brand-New" condition.
The guitar futured the book of "Dream Factory" by Tom Weller.
With original delex hardshell Case,
Rare & Dream Collection
1998 Custom Shop Walt Disny Stratocaster/ UG-2314
Ask for Price
The body has been carved by George Amicay of the Fender Custom Shop with Dumbo, Micky Mouse, The Cheshire Cat, Pinnochio, The Lion King, and the Little Mermaid.
A three dimensinal pearl carved Tinkerbell is affixed to the peghead and the fingerboard is inlaid with pearl stars.
The neck and body have been painted by Disny animator Chris Schnabel.
The one of kind instrument did not have standardized list price, however it was evaluated by the Disny Corporation and Fender at $40,000 for the purposes of the contest and the contest winner sighned tax forms indicating that value when he was presented with the instrument.