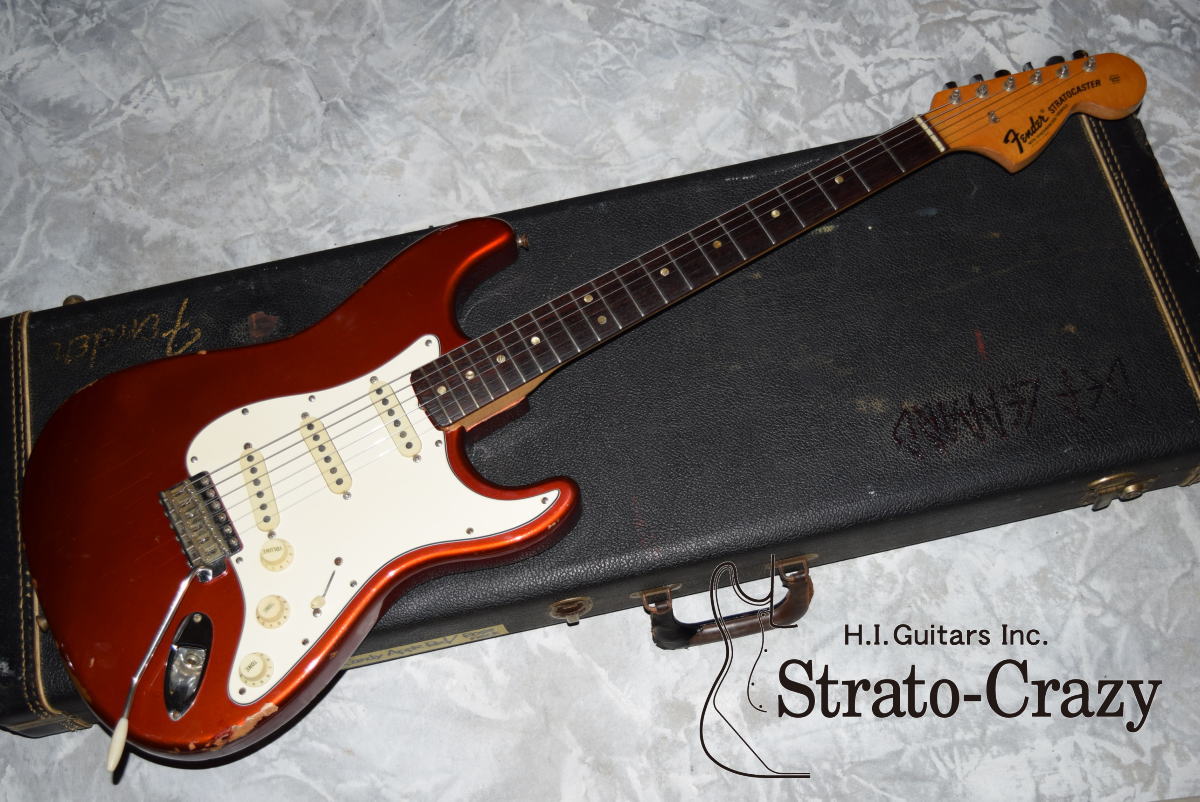 '70 original custom color "Candy Apple Red" Rose neck. 100% original in more than 8.25/10 condition.
Body color no a little bit faded, but still keep shining.
100% original (Broken solider joints one time, but still keep original including frets and nut.)
Three '69 dating original Gray Bobbin pickups, three '70 pots and "Square" pickup's cavity...Early '70 details.
With original Black Tolex case.
'70 Candy Apple Red/Rose neck / VG-2104
Ask for Price
*Neck Date: 22 21 202 B
*Pots Date : Vol 137 7XXX Can't read, Tone 137-7021×2
*Pickups : 9210 (all three)
*With original Black Tolex Case, Tremolo arm, Tremolo Backplate