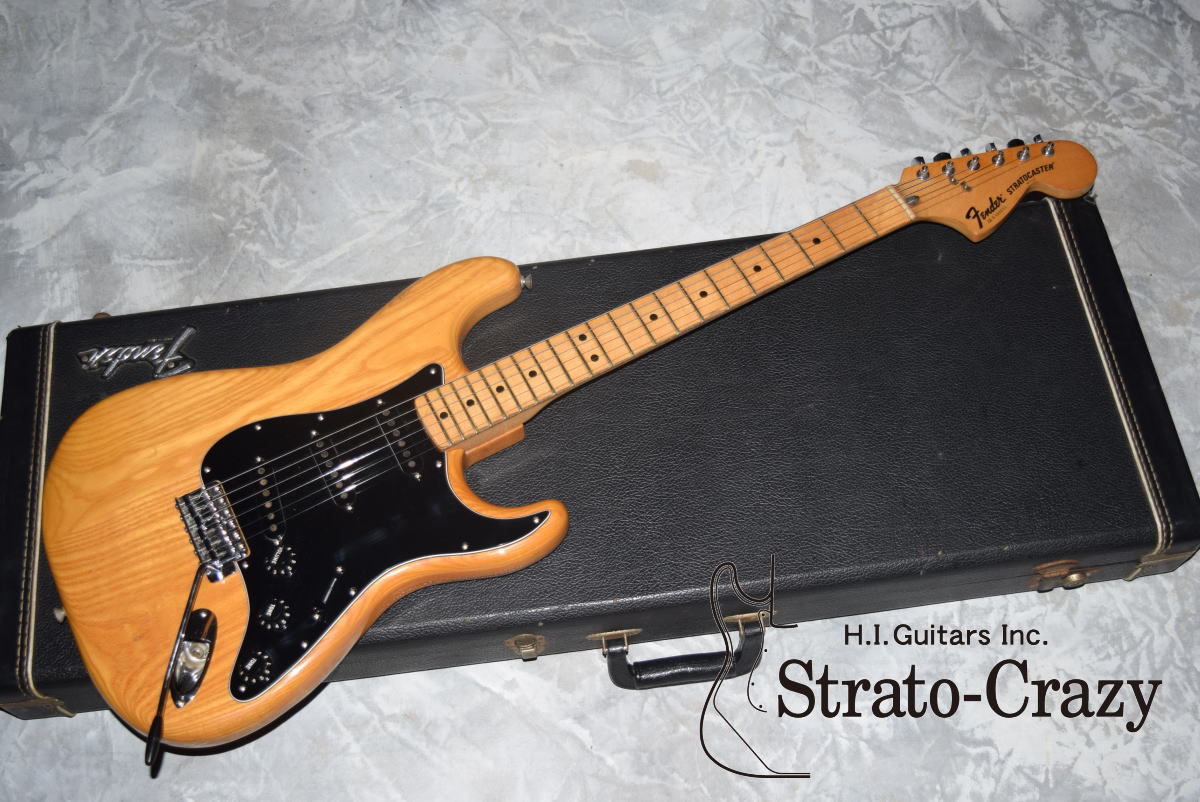 S9 Head Serail# '78 "Natural" Maple neck, 100% original more than 8.5/10 cpmdition.
Body & Head color a little bit turned to brown and one small tipping at bddy top, otherwise clean and still keep shining in more than 8.5/10 condition,
100% original (Never touched any solider joints)
About 9.0ib, a little bid heavy but strong tone.
With original Black Tolex Case,
'78 Natural/Maple neck / VG-2746
Special Price US$2,850
*Neck Date: 0903-0682
*Pots Date : Vol & Tone-1 137 7745, Tone-2 137 7XXX Can't read
*Pickups : Neck 170678, Center 170878, Bridge 170778
With original Black Tolex case, Tremolo arm and Tremolo backplate.