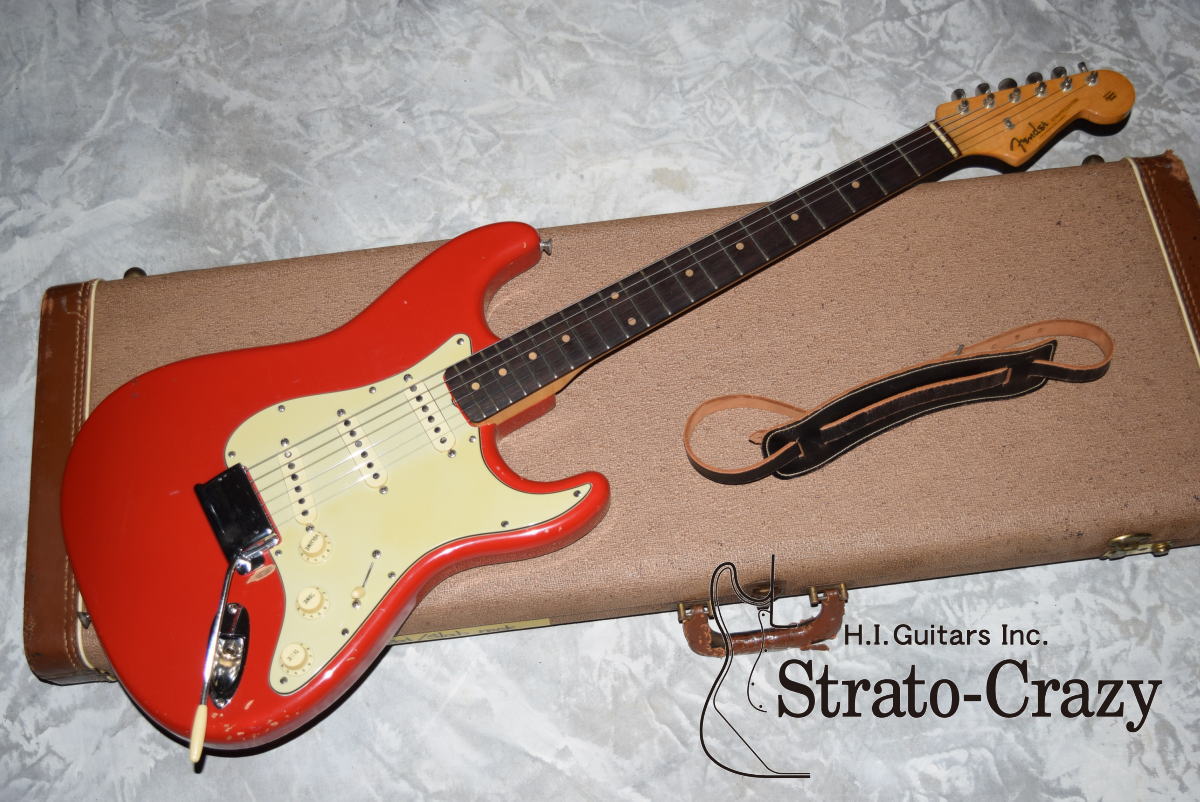 Super rare '59 original custom color "Red" Slab Rose neck in Near Mint condition.
Body color between "Fiesta Red" and "Dakota Red", super rare!!
Fender "Custom Color Shart" started in 1960, '59 custom color Strats is hard to find!!
100% original (never touched any solider joints).
Crack free original Mint-Green pickguard.
With super clean original Brown Tolex Case, Bridge cover and Stratp.
Rare & Dream Collection
'59 Red/Slab Rose neck / VG-2790
Special Price US$88,000
Three original 50s Black bobbin pickups, amazing strong & fat tone
*Neck Date: N/A
*Pots Date : Vol & Tone-2 304-5946, Tone-1 304-5948, & Tone-2 304-XXX6 Can't read.
*Pickups :Original 50s Black Bobbin PU×3
*With original Gold Inner Brown Tolex case