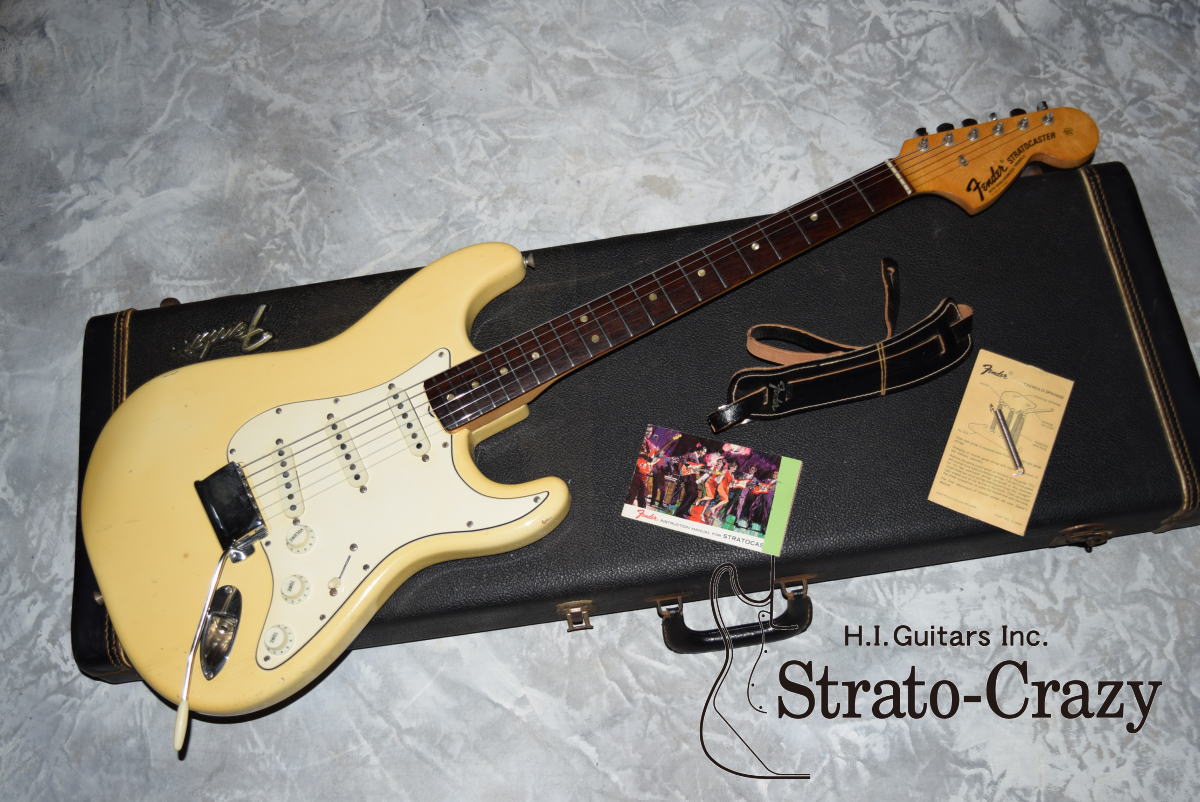 Original '69 "Olympic White" Rose neck in more than 8.75/10 condition!!
Body still keep"White" no turmed to cream and keep shining and clean!!
100% original (Never touched any solider joints)
"WITH SYNCHRONIZED TREMOLO" logo.
With Original Bridge cover, Instruction manual, Strap Tremolo spring box...parfect collector's piece!!
With original Black Tolex case.
Rare & Dream Collection
'69 Olympic White/Rose neck / VG-2806
Ask for Price
*Neck Date: 22 JUL 69 B
*Pots Date : Vol 137-XXXX Can't read, Tone 137-6934×2
*Pickups : 7389 (All three)
*With original Black Tolex Case, Tremolo arm and Tremolo backplate.