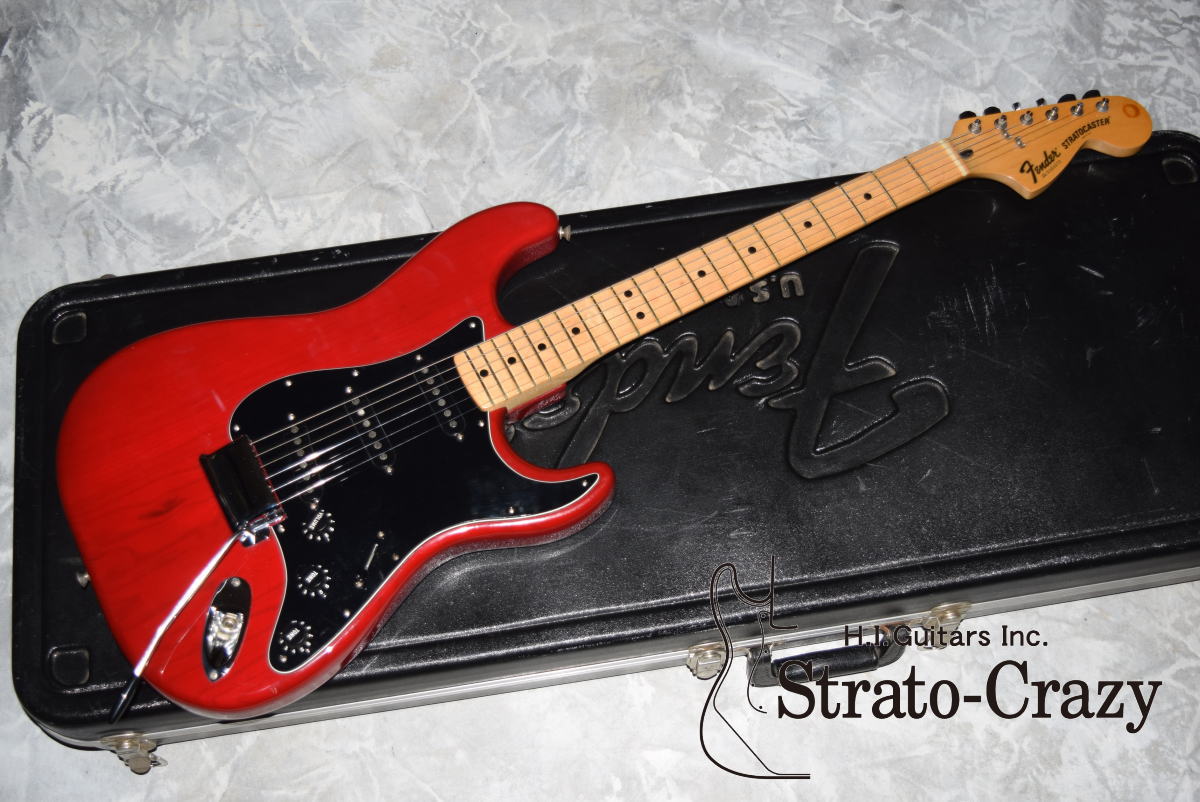 '80 original "Wine Red" Maple neckl, 100% original in Near Mint condition, Super feather weight!!
Body & Neck still keep shining and super clean...less than 8.1lb super feather weight, and amazing "Rock's Roll" tone!!
100% original (never touched any solider joints)!
With original Bridge cover.
With late 70s original Black innner Mold Case,
'80 Wine Red /Maple neck / VG-2965
Special Price US$2,680
・Original frets still keep more than 90%, and we already done professinal set up, eady to play and amazing "Rock'm Roll" sound.
・Omly one small paint damede at front of headstock (See photo)
*Neck Date: 0900 1220
*Pots Date : Vol & Tone-2 Can't read, Tone-1 137 8008
*Pickups : Neck 111280, Center 12X580, Bridge 211380 (Bridge pickup is "X-1")
With original Early 80s Red Inner Mold case, Tremolo arm and Tremolo backplate.